Explore the Monroe County Parks Series - Black Creek Park
Submitted by

cdicaro

on Mon, 08/07/2017 - 3:12pm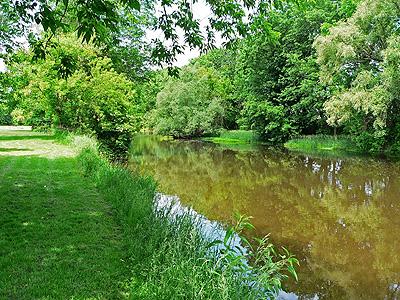 Hello Explorers! 
This is the first of our Explore the Monroe County Parks Series!  Today we will be telling you all about Black Creek Park!  This relatively undeveloped park and its 1,505-acres have many unique features to offer. The park provides opportunities for hiking, soccer, fishing, horseback riding, sledding, and cross country skiing. It also features a playground located near the Pathfinder Shelter and five hiking trails, all of which are excellent settings to view nature and animals.  Please check out the attached maps to see the location of the recreational opportunities within the park.
Common Recreation Activities at Black Creek Park
Biking
Birdwatching
Cross-Country Skiing (non-groomed)
Fishing- Fishing is allowed in Black Creek Park as long as those fishing are following NYS Department of Environmental Conservation guidelines and rules and have the required licenses. 
Geo-caching (approximately 24 caches)
Hiking/Running Trails
Horseback Riding
Kayaking/Canoeing
Lodges/Shelter for Rent
Playground
Sledding
Soccer
Access to creek and pond
Bathrooms available for general use
Trails
Before heading out to Black Creek Park print the map. The color coded hiking trails and additional details will keep you on the right track.
The Ridge Trail is a 1.4 (one-way) mile walk over gently rolling terrain filled with honeysuckle, autumn olive, and many other beautiful shrubs. While on the trail look for the trees from Green's Nursery, which was in existence 100 years ago.
The Creek Trail is a 3.1 (one-way) mile walk that passes alongside a beautiful little pond, which is the seasonal home to many geese and ducks. This trail also takes you through fields of honeysuckle, dogwood and many other types of greenery.
The Hickory Trail is a 1.4 mile walk over flat terrain which is full of multi-flora rose and dogwood shrubs. Many different birds can be seen in this area. The trail ends in Maple and Hickory woods which has an impressive collection of shagbark hickory trees.
The Bluebird Trail is a 1.2 mile walk that winds among honeysuckle, hawthorn and dogwood shrubs. This walk is good for bird watchers all year round.
The Wetland Trail is a 2.1 (one-way) mile walk that is dotted with wild flowers that attract butterflies. This trail also has many unique plants and trees that change with the seasons.
Important things to remember while visiting any Monroe County Parks, they are all Carry-in Carry-out which means you must take all your garbage with you for disposal after leaving the park. As well as all pets must be leashed and you are responsible for cleaning up after them.
There are two restrooms in the park, which are open seasonally, from May 1st to October 31st. One is located near the playground area, which is near Pathfinder Shelter, and the other is near Sunnyside Lodge. Both bathrooms are flush toilets which are handicap accessible. These bathrooms are open to the public for use. See the park map for specific locations.
Black Creek Park is located at 3835 Union Street, North Chili, New York 14514 and the main entrance of this park is located on Union Street in the Town of North Chili.
We hope you take some time to go explore this great park and all that it has to offer!  Don't forget to send us a photo of you enjoying the park using the submit photo section of your explorer page.  If you send us a photo, we will send you a special Black Creek Park Code as a reward!  
 Download PARK MAP
 Download TRAIL MAP