Northampton Park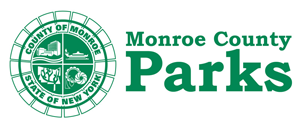 Address:
Northampton Park office is located at 304 Salmon Creek Road in the western portion of the county, south of Route 31 (Spencerport Road) and west of Route 36 (Washington Street) in the Towns of Sweden and Ogden. The park office is located at 304 Salmon Creek Road, Brockport, NY 14420.
Northampton Park (973 acres) has hiking, bridle and cross-country ski trails, a downhill ski slope, a model airplane field, playground equipment, soccer fields, and a scout/youth camping area. The park also offers two lodges that are available for rent. Horseback riding is permitted.
There are two enclosed lodges, the Ski Lodge, which holds 80 people, has picnic tables, a wood burning stove on the inside, a grill, water spigot and bathrooms. The Knollwood Lodge holds 99 people, has a stove, refrigerator, indoor bathrooms, picnic tables, a fireplace and a charcoal grill.
Download PARK MAP
Download TRAIL MAP