Genesee Valley Park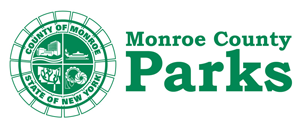 Address:
Genesee Valley Park is located along the eastern bank of the Genesee River within the City of Rochester. Enter the park from Elmwood Avenue at Moore Road, or East River Road, or Crittenden Road. Genesee Valley Park west of the Genesee River is managed the City of Rochester Parks Department.
Genesee Valley Park is a Fredrick Law Olmsted-designed park that is dominated by three intersecting waterways, Red Creek, the Genesee River and the New York State Barge Canal. 
At 800 acres, the park is an ideal access point to a major network of trails along the river and canal as well as the route 390 bike trail and the Genesee Valley Greenway. Also included in the park are softball diamonds, multi-use/soccer fields, a cricket pitch and two 18 hole golf courses. Additional golf course information can be obtained visiting the golf course website.